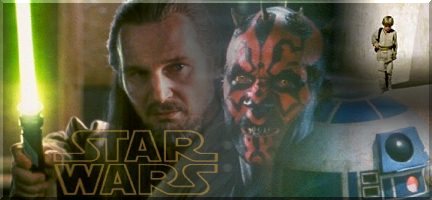 Intro
Somewhere a while ago I saw a picture of a blue Emperor's Royal Guard, and was confused as to where it was from. I then heard, on the Smithsonian Air and Space museum Star Wars exhibit video, that the significance of the red color of the Royal Guards would become apparent in the new films. I then surmised that perhaps the Senator's guards were blue in the first saga, then changing to red uniforms to follow the Emperor.
Construction
I happened to have laying around a vintage Emperor's Royal Guard with out the robes. This was the base for the figure, which was then painted a deep royal blue, with a gloss clear coat on the face mask.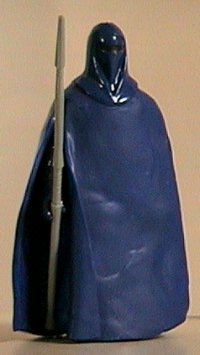 The robes were made entirely out of Super Sculpey, then painted royal blue (with a flat clear coat) to match the face mask. The face mask visor was then painted black, and the figure was given a pike from the vintage royal guard figure. All in all a relatively simple custom for Episode I.