Porsche Racing

This section is devoted to what makes Porsche Porsche: racing. From the Carrera Panamerica and Targa Florio to the latest 1-2 sweep in the 1998 Le Mans, all the major and era-defining wins are here, complete with car specs.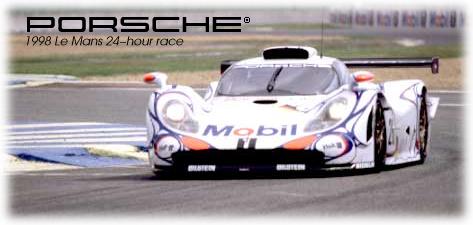 Porsche's new 911 at the 1998 running of the Le Mans 24-hour race.
[ Road Rallies ]
[ 24-hour Races ]
[ CanAm / Nürburgring ]
[ Carrera Cup ]

Until these sections open, please see the official site.